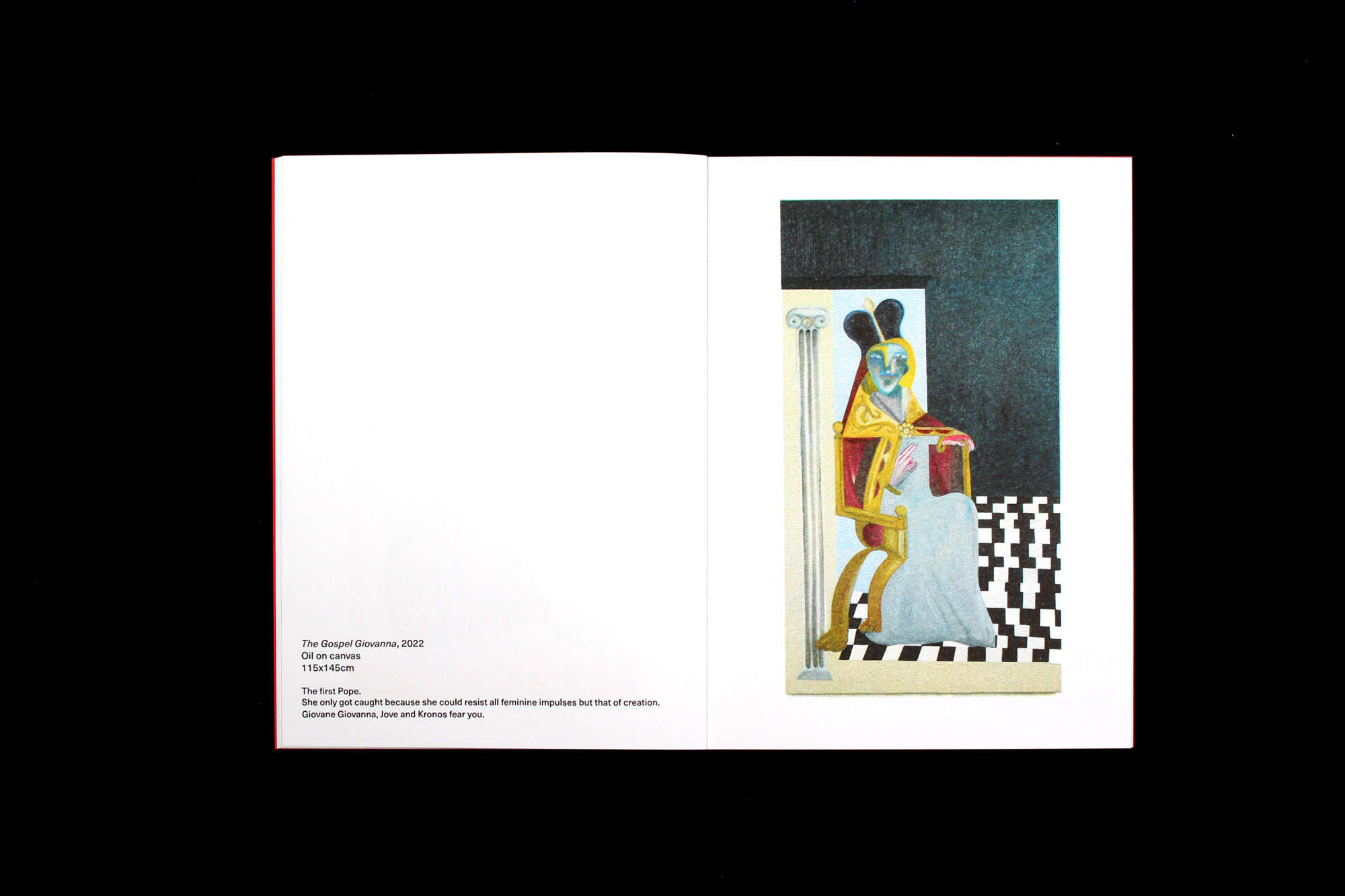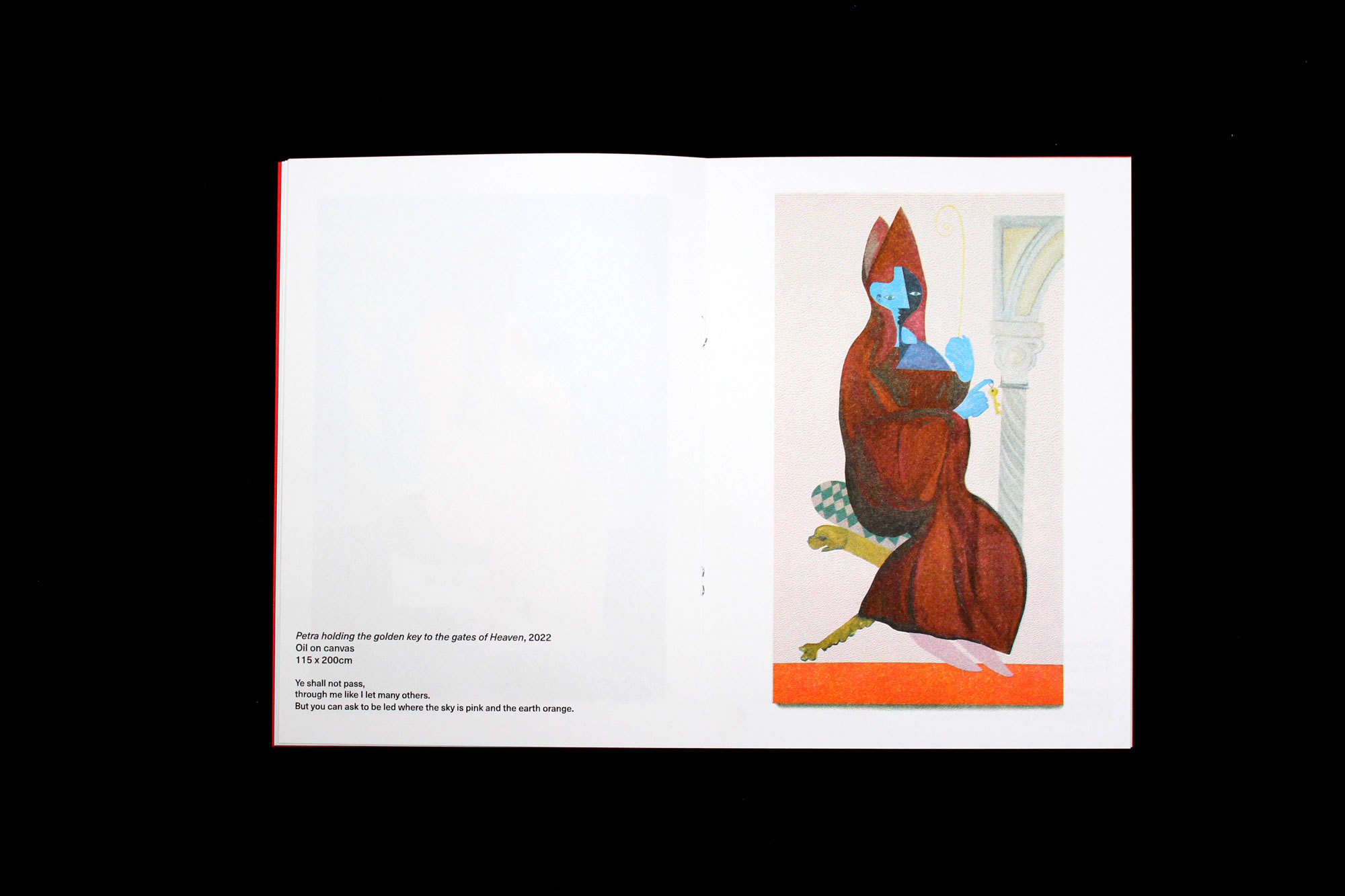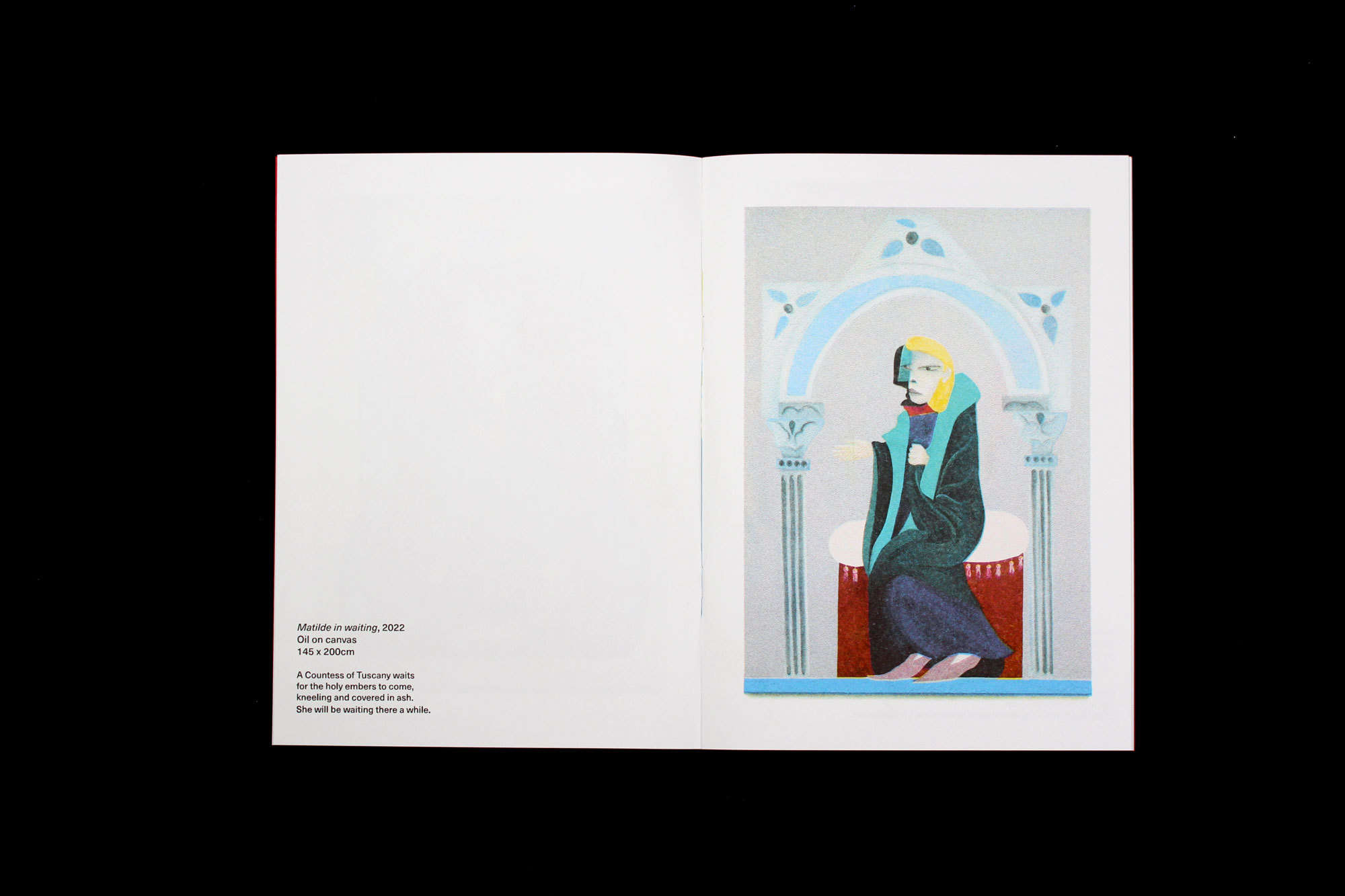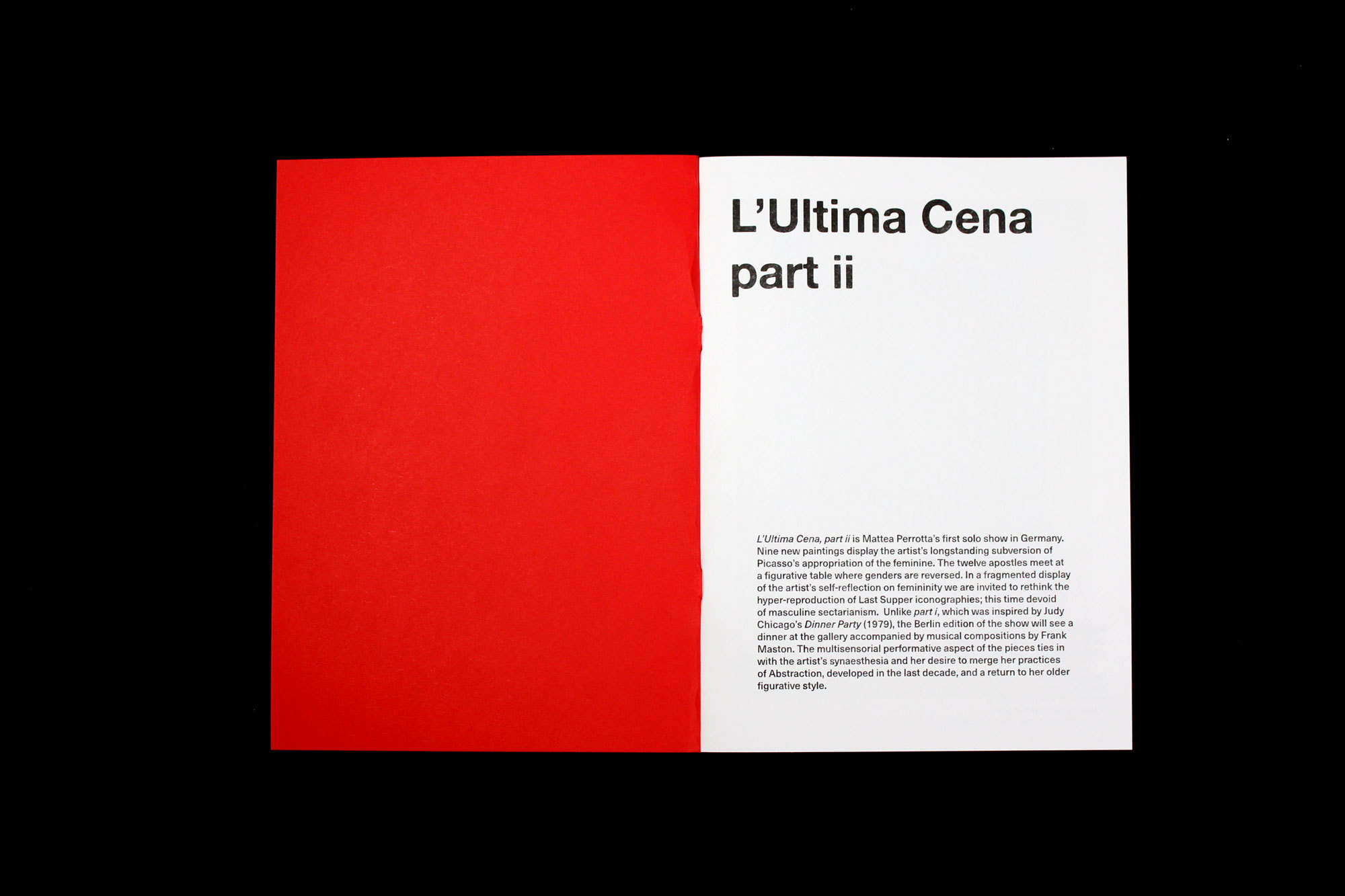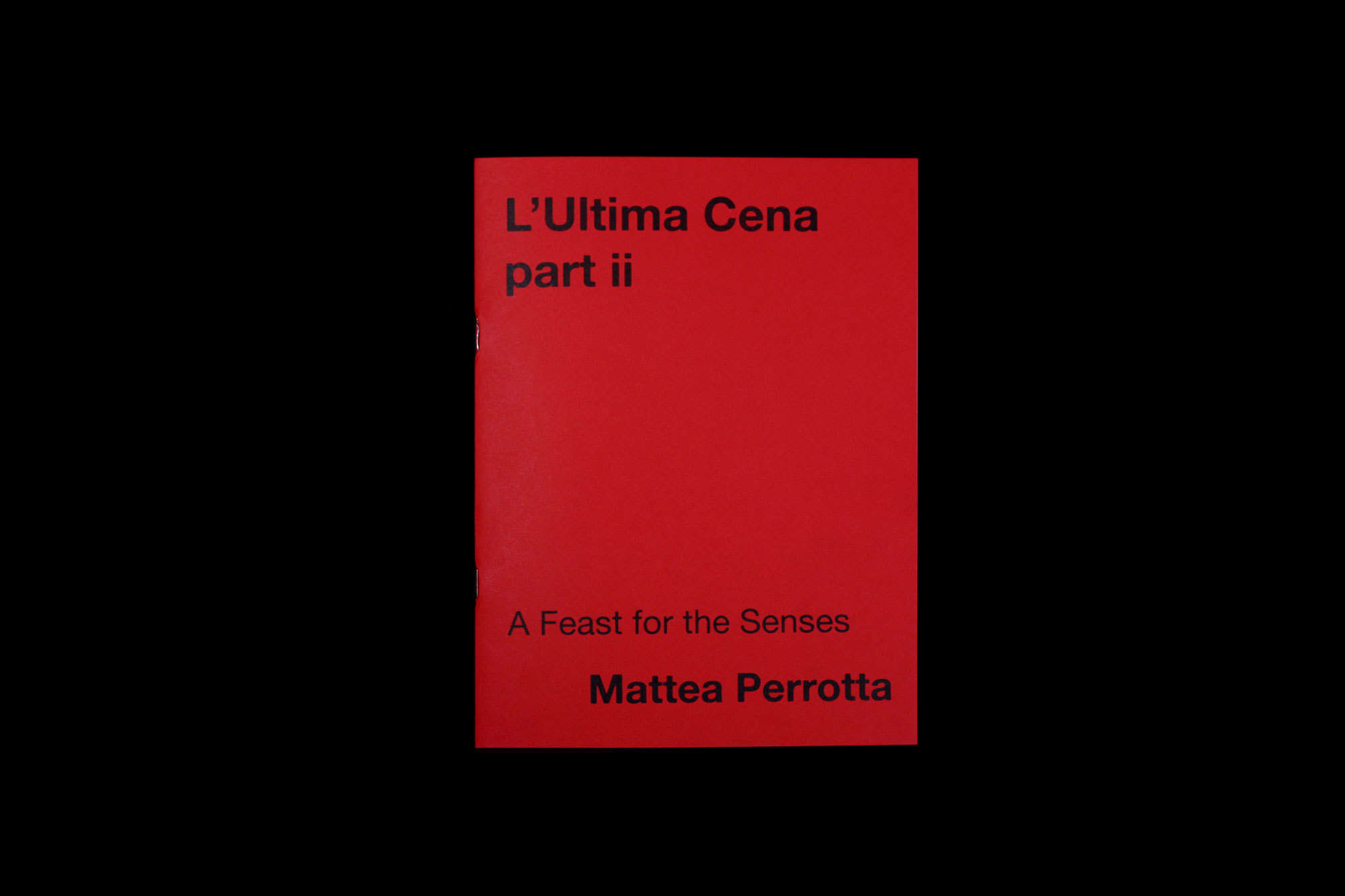 (hide)
L'Ultima Cena part ii by Mattea Perrotta
March 2022
Accompanying book to Mattea Perrotta's solo show L'Ultima Cena part ii at Haverkampf Leistenschneider in Berlin, Germany 31st March - 23rd April 2022.
Viewers are invited to read each of the twelve
apostles as independent characters. The figures are painted as heavenly bodies made of thick colour fields and fourth-dimensional moving faces. Such tableful sees three historical coordinates come to meet: the Medieval and Renaissance imagination, Mid-Century Modernism and the present.
Designed and printed by PageMasters.
Artist:
Mattea Perrotta
Design:
PageMasters
Process:

Risograph

Paper:

Munken Lynx

Colorplan Bright Red

Binding:

Saddle Stitch

Inks: